A little more than a month ago, I spent precious time packing for the 'Big Move'. We had to pack everything at home in 3 days. Yes, we had such a short time to do it because of the nature of our work.. There was no way we could find pockets of time packing before that because we were at work most of the time. Three full days were all we had to pack everything before the movers came. In the midst of packing, I found lots of precious old stuff, in a box where Ah Boy's cutting tools were, among them was my first mouse, that I had kept with me for years. It was the tool that helped to establish my career in my 20s. It was an old Apple mouse.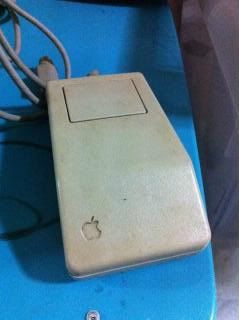 And sad to say, today our Apple co-founder, Steve Jobs had passed on. He will be someone greatly missed by all of us in the creative industry. Without the Apple, we would have to do things slower, less creative and probably be backwards in technology, not knowing much about computers. Apple were instrumental to the designers. It gave us interesting insight, heightened our passion for art as we could mix colours and all be pc savvy.. I'm sorry, perhaps I should say Mac Savvy. The Apple was an icon and a reason we lived for. We all patiently wait for the 'next' launch of Apple computers and the forever new Operating Systems that Always had something new and interesting for us to 'play' with.
I will miss you, Steve. Most of all, I will miss going to see your enthusiasm in your product launches. How I have enjoyed them. MacWorld will not be the same, without you. The World will not be the same without you.