Did any of you see my recent postings at my food blog? Well i've been baking all pink the past week! Before long, I will have to rename Fad About Food to Fad About Pink! The latest bake was an Oreo cheesecake and I did a Pink frosting using Pink food colouring and Raspberry Jam! The tangy frosting was really nice and the girls love it!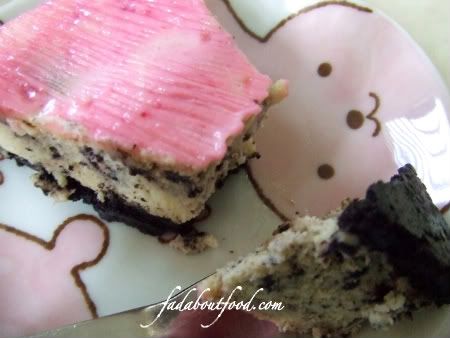 Just today alone, I went to get Grape flavoured paste as well as Orange ones… I can't wait to try out the new colours! I still have not tried baking the 9 layer cake yet.. (Kao Chan Kueh). And there are so many things I want to try too. I wonder if this phase will continue till when? Perhaps till I'm broke! Cake ingredients are super expensive. Butter, Whipping Creams and Cheese are all very costly nowadays.
Do you like to cook?