It was an accidental decision.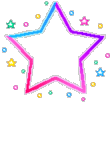 I mean blogging. It all started with photos for my family and friends. It was a form of communication. Living away from my country means not having to share with them news about my life, my kids and all the nitty gritty things. One photo led to a line of short information. That led to a paragraph. Soon I was jotting down thoughts and more. From multiply, youtube, flcker, ustream, lastFM, friendster, facebook, there was no stopping! I started with blogspot blogging. And I was hooked. So, after about 8 months of blogging over there, I decided it was ripe time for my own domain.
Thank you, my blogger friends – for the support, for the visits and and for sharing with me all that you have done so. I have added you in my new blog here. I have added you all in my list, not even one missed out(let me know if i missed you).
Meanwhile I want to say thanks for dropping by here. Please leave me a note anytime.